Congratulations on your engagement, and welcome to the Catholic Engaged Encounter of Monterey! Catholic Engaged Encounter is an in-depth, private, personal, marriage preparation experience within the context of Catholic faith and values. It is a weekend retreat away with other engaged couples with plenty of time alone together to dialogue honestly and intensively about your prospective lives together–your strengths and weaknesses, desires, ambitions, goals, your attitudes about money, sex, children, family, your role in the church and society–in a face to face way. The Engaged Encounter Weekend offers couples a unique opportunity to look at their commitment to each other in a deeper way as they prepare for marriage. It gives them the opportunity to focus exclusively on each other in peaceful surroundings, free from the pressure and distractions of the outside world.
The weekend is open to any engaged couple wanting to prepare for a deeper, more meaningful life together in a marriage recognized by the Catholic Church according to its Church law.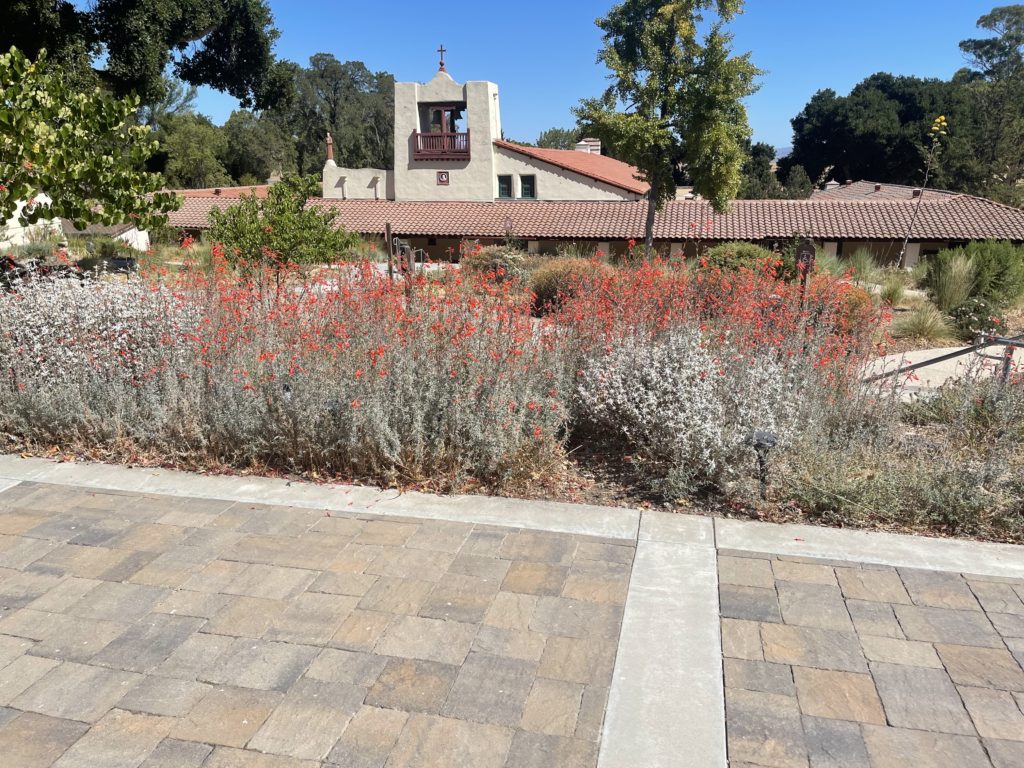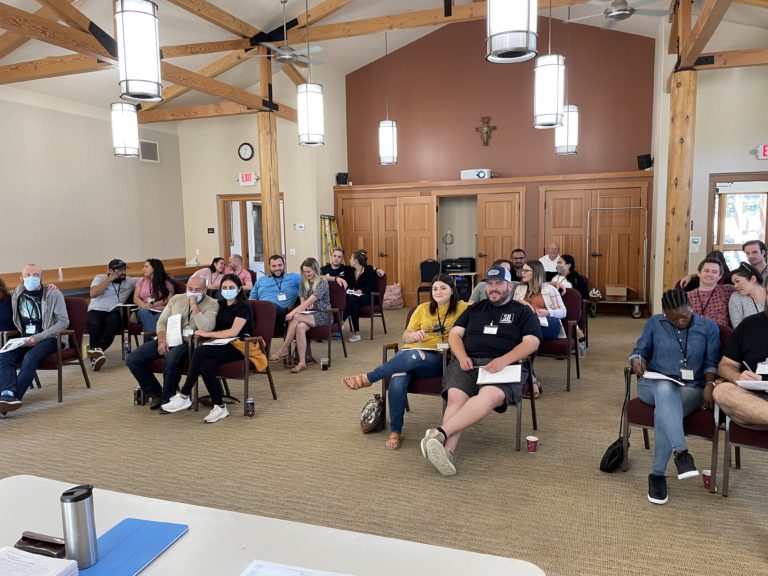 Our community this year will hosts three weekends.  Presentations are by qualified married couples (presenting teams) that volunteer their time to share the gift of marriage with engaged couples. Our teams work hard at sharing difficult topics exposing marital challenges and providing some coping tools in the interest of getting couples to face difficult topics now before they are married. We are also very blessed and thankful to have diocesan priests that serve our program when they are available.
Catholic Engaged Encounter is held across country as well as internationally, the locations vary. We are blessed to have access to St. Francis Retreat Center, a beautiful and serene setting on 73 acres located in the rolling hills of San Juan Bautista, making this a perfect site to focus on your relationship without distractions.
Couples check in early Saturday morning and due to Covid-19 we are instructing couples to bring a new Covid-19 kit and we ask the couple to test themselves at registration table and provide proof of negative test results before allowing them entrance to the retreat.  We are doing our best to confirm no one is contagious before we gather.  Mask then are optional, and couples are welcome to wear them if they feel more comfortable.  Presenting teams are also tested before the weekend.
Note couple will be staying overnight and sleeping is college dorm room style i.e., two women will be assigned to a room and two men in a room.  Each room has a bathroom.
Make a reservation with Monterey Catholic Engaged Encounter today!